Coupons – We All Love a Deal!
When you shop online are you like me, disappointed when you see a coupon box at checkout and you don't have a coupon? Do you immediately feel that you are missing out?  Do you then open another window and do an online search to see if you can find a code?  I don't know the exact numbers, but apparently this is enough of an issue that merchants have devised ways to reduce or prevent shoppers from leaving their site to do the coupon search.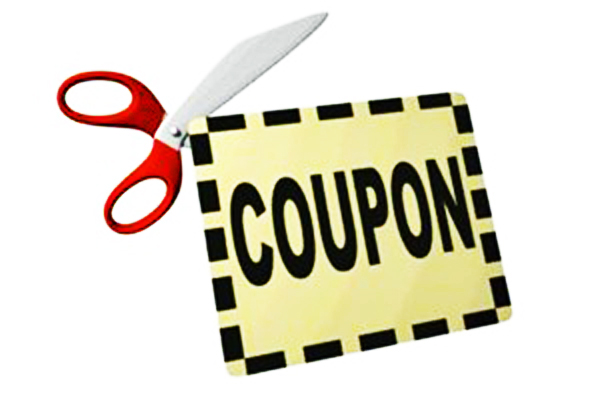 Obviously, when you have a shopper in the act of checking out, you do not want them leaving your site and getting distracted.  Once gone, they may not come back.  They may even find a coupon code for a competing site and then checkout there!
I've seen two strategies to help mediate this issue:  The first solution is to rename the "Coupon Code" field to something else like "Gift Certificate" or "Redeem Voucher."  As long as you do not really offer Gift Certificates, this strategy can work.  Typically, you would mention this "Gift Certificate" code in a newsletter or direct promotional e-mail where you could explain the details of redeeming it.  You could even provide a link to the product on your site.  A gift certificate sounds like something that someone previously purchased, so other shoppers will not feel like they are missing out by not having the code.  Similarly, "Voucher" also sounds like something being redeemed as a special case.
The other solution I've seen is to offer the coupon code right on the checkout screen.  Or, have a "click here to get a code" link that pops up a message explaining the code or codes that are available.  Obviously, this method means that every shopper now has access to the coupon code.  But that may not be a bad thing.  You could structure the coupon so that it has to meet some minimum requirement, such as "Only good on orders of $50 or more."
I like this solution better than trying to obscure the name and purpose of the coupon code.  It has the added benefit of advertising your code around the web and possibly sending new customers your way.  Once a code is available, it will get published somewhere and hopefully give you exposure that you did not have before.
To use either method in ShopSite Pro, click on Merchandising, then on Coupons, and then on Configure. On the configuration screen, you can easily change the message that is displayed for "Coupon Code," add HTML to link to a page about the codes for your store, or even add some JavaScript to pop up a message displaying the codes.
Either method can help prevent shopper disappointment or distraction.  But, by putting the coupon codes out on the web, you may get even more customers and exposure!