Top 5 eCommerce Posts for July
I've been slow to get this post out (that's what taking a vacation at the end of July/beginning of August will do!  But these articles still have some great information even if they are from July.
Five Shocking Facts That Will Change Your Entire Approach to Social Media – KISSmetric
What I've extracted below are five surprising data points that will have a profound effect on how you approach social media.
Google My Business: What You Need to Know – Web Marketing Today
Google Places became Google My Business. More than an exercise in rebranding, the name change heralded several important changes.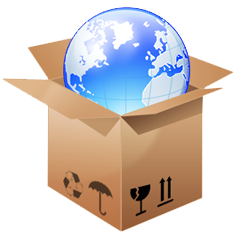 Expert Interview with John Young on eCommerce Solutions – Mint.com
Rather than picking the first low-cost option on the market, make sure to ask questions like …
Shipping API Monitor – What Does 1 Year Tell Us? – LexiConn
Which shipping carrier was only down for 1 minute in the past year?
8 Ways to Spice Up Transactional Emails – Web Marketing Today
It's ironic that these same "boring" transactional emails end up being the ones our customers pay the most attention to.