Top 5 eCommerce Posts for January
Why and How to Use Instagram for Advertising – Web Marketing Today
Instagram recently opened its advertising platform to all users, giving companies large and small yet another way to get their message in front of a bigger, more diverse audience.
A Beginner's Guide to Google Analytics – Constant Contact
One of the best tools for answering these questions and tracking the effectiveness of your website is Google Analytics.
Why Small Businesses Are Getting LinkedIn Wrong – The Wall Street Journal
I see small businesses making mistakes on LinkedIn because they are patterning their strategies after approaches that work for larger companies with huge budgets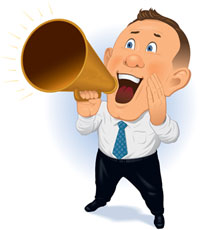 6 Content Marketing Tactics for Ecommerce Merchants – Practical Ecommerce
this short list does, perhaps, represent some of the best, easiest to understand, and most common content marketing options for small and mid-sized ecommerce businesses.
4 Content Ideas to Improve Local SEO – Web Marketing Today
Local SEO isn't just about optimizing your business website any longer. It's about maintaining a healthy presence online within the community and engaging with your customers and prospects through your site and on social media.