Top 5 eCommerce Posts for April
Use a Blog to Build Loyalty, Increase Conversions – Practical Ecommerce
Blogging is a prime way to not only sell products shoppers are researching, but also to promote additional or alternative goods.
8 Old School SEO Practices That Are No Longer Effective – Moz
Using methods that were once tried-and-true can be alluring, but it can also prove dangerous to your search strategy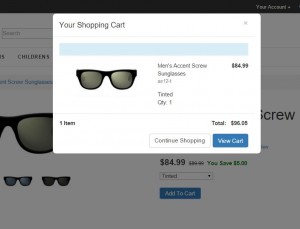 Will Your Orders Stop on May 31, 2016? – ShopSite, Inc.
Originally, UPS said they will require a more secure protocol (TLS 1.2) to get rate quotes by the end of May 2016, now they are pushing that back to a yet to be determined date. June 17 is when PayPal plans to require TLS 1.2 for submitting payment information.
How to Create Customer Connections Through Storytelling – Constant Contact, Inc
you also have one thing that's uniquely yours, which will always set you apart from your competition. It will never be eclipsed by a competitor, and you will never stop being the world's foremost expert on it: Your own small business story
Is 64-bit ShopSite Twice As Good As 32-bit? – ShopSite, Inc.
ShopSite recently released a 64-bit version of it's eCommerce software. Previous versions were all 32-bit, so this version should be twice as good, shouldn't it?