Top 5 eCommerce Posts for May
25 WORDS THAT WILL CONVERT MORE WEBSITE VISITORS INTO CUSTOMERS – Red Website Design
Your website conversion rate doesn't solely depend on the quality of your website design, the words you use and the way you use them are just as important.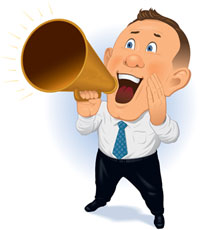 4 Methods for Building a Successful Ecommerce Brand – Entrepreneur
So, if you've flirted with the thought of ditching the nine-to-five lifestyle for one filled with passion, freedom, and excitement out on the Web, now is the time to take action
8 Small Changes to Your Habits That Will Instantly Enhance Productivity – Small Business Bonfire
What can business owners do to prevent this? How can they themselves become productive in a short time? How can we find a better way to get more done without sacrificing quality and meet expectations?
7 Ecommerce Design Conventions for 2016 – Practical Ecommerce
When online retailers follow these conventions, shoppers' expectations are met and, hopefully, sales follow
Interview with David Hills, CEO of ShopSite – HostAdvice
The market is changing; the whole web is certainly maturing. But you're also seeing merchants gather where their customers are.