Top 5 eCommerce Posts for May
Where Can You Find High-Quality Images for Social Media? – Social Media Today
Did you know that visual content is 40 times more likely to be shared on social media than other forms of content?
3 Reasons Why Content Marketing Was Made for Millennials – Jeff Bullas's Blog
Seeing as how millennials are only an estimated 5 years away from making up over 50 percent of America's workforce, it's a good idea to spend a bit of time on this and not just assume something that might be more fiction than fact.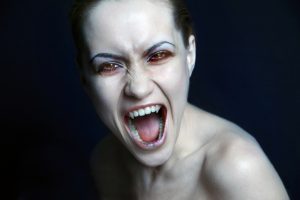 When 'Fear' Works & When it Backfires – Kissmetrics
There's no better way to force prospects to pay attention than by striking the fear of God into them. It interrupts patterns and interests the unaware. But. That doesn't mean it always works.
7 Ways To Generate Sales From Your Blog Content – Kim Garst
When your content is so good that you become a valued resource for your readers, they're more likely to trust you. And when they trust you, they're more likely to buy from you. And this can happen very organically, without any gimmicks or pushy sales tactics.
Is It Time for You to Upgrade Your Web Hosting? – Constant Contact
As your business grows and your website has a bigger job to do, at some point you need to switch to a web hosting plan that matches your growing needs.