Top 5 eCommerce Posts for August
4 Harsh Marketing Lessons From 4 Small-Business Owners – Entrepreneur
Made a big mistake? Screwed up? Lost money on your marketing? Welcome to my world. This is what it's like to run a small business.
Improve Email Subject Lines for Better Open Rates; 6 Ways – Web Marketing Today
Your subject lines are one of your strongest sales tools, as they can set your message apart from the crowd and convince prospects that opening your email is worth their time.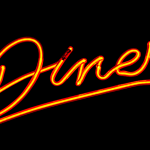 Abandoned Carts – Just like Eating at a Diner – ShopSite, Inc.
According to Baymard Institute, over 67% of shoppers abandon their cart.  There are many reasons this occurs
ShopSite Tip – Viewing Your Customer's Cart From A Contact Form – Lexiconn
Customers don't always provide enough details to answer their question on the first attempt, so wouldn't it be great to see what they have in their shopping cart?
Setup Wizard Version 12: – ShopSite, Inc.
This tutorial will take you through the newest Setup Wizard in Version 12 stores. You will learn how to add pages, products, and images as well as learning how to choose your store layout.