Try A ShopSite Online Store Demo
Want to see what it takes to build a basic ShopSite store? Simply click on the link below and you will be given your own ShopSite Pro trial store to use. You'll start with the Store Setup Wizard, which will help you create the first pages in your store, add your first products, and pick a layout for your store. (The Wizard is the same for ShopSite Pro, Manager, and Starter.) After going through the Wizard, feel free to add more pages and products, place orders, and try out the features of ShopSite. If you have questions, remember to click on the "?" button at the top right of any ShopSite screen. Don't want to try a demo? You can watch the Configuration Wizard Video Tutorial to see how quickly and easily you can set up a ShopSite store.
Try a ShopSite Pro, Manager, or Starter Pre-built Online Store
Want to see what a ShopSite store can look like? Take a look at one of our ShopSite demo stores. You can see stores created with each ShopSite product, and even a store done completely in French.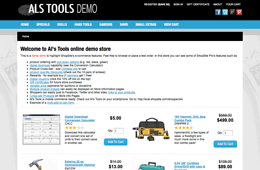 ShopSite Pro Demo
Shop At Al's Tools
Manage Al's Tools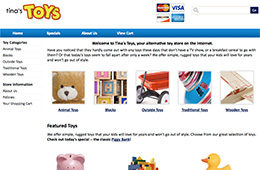 ShopSite Manager Demo
Shop At Tina's Toys
Manage Tina's Toys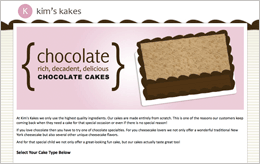 ShopSite Starter Demo
Shop At Kim's Kakes
Manage Kim's Kakes
Add ShopSite to Your Existing Site
You can use ShopSite's OrderAnywhere feature to e-commerce enable your existing Web site in just two simple steps! You can also use OrderAnywhere with your favorite Web page editor, so you can get the power of ShopSite's shopping cart and keep using the tools that you're familiar with. ShopSite's OrderAnywhere feature lets you put Order buttons on your Web pages, in your e-mail, and anywhere else that supports HTML. Learn more about OrderAnywhere.
View a Live Store
We've collected a few Featured Stores built using Designer Tools, to give you an idea of how much is really possible with ShopSite.