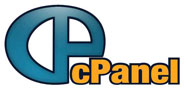 Installation Instructions
Installation of the ShopSite cPanel auto installer consists of the following:
1. log in to the cPanel server as root
2. Download the ShopSite cPanel installer:
wget http://support.shopsite.com/ss_cpanel_install.sh
3. Execute the installer:
sh ss_cpanel_install.sh
4. Open outgoing ports:
certain ports need to be open in order to reach ShopSite servers to optain the license key (Auth file). Contact ShopSite for the specific ports.
Once these steps have been done, ShopSite will show up as an option in the Software/Services section.
To install a vendor specific csp.id file, copy the csp.id file to /usr/local/cpanel/base/frontend/x/shopsite/install on the cPanel server.
Server requirements for hosting ShopSite stores.
Sign-up today by filling out our on-line form or call us at 888-373-4347 or 801-705-4143. If you would like more information on our partner program or if you just want some questions answered, we want to hear from you.
---
Upgrade Instructions
Doing a version update on a cPanel server is very similar:
1. log in to the cPanel server as root
2. download the ShopSite cPanel updater:
wget http://support.shopsite.com/ss_cpanel_update.sh
3. execute the updater:
sh ss_cpanel_update.sh