ShopSite International Hosting Partners
Click here for ShopSite partners in the United States.
ShopSite Hosting Partners offer ShopSite Shopping Cart Software for their Web hosting plans, and are trained to both sell and support ShopSite. Use the list below to select a partner that meets your needs.

MilesWeb
1800-103-1811
We have servers in India, UK, US and Romania which are 100% optimized for running online stores. All you have to do is login and start building your store.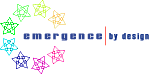 Emergence By Design
780-413-6397
Located in Alberta, Canada, Emergence by Design has acquired a lot of experience with extending, customizing and integrating ShopSite solutions for a wide variety of clients.