Say What You Mean
Do what they say, say what you mean
One thing leads to another
You told me something wrong, I know I listen too long
But then one thing leads to another.
–        The Fixx: One Thing Leads to Another
One thing does lead to another, especially when it comes to expectations being met or unmet.  During the past few weeks I've been let down by one vendor, had my positive expectations met by another vendor, and had my expectations exceeded by yet another vendor.
First, I'd like to talk about the let down.  I've been looking at getting a new smartphone.  I've had my Motorola Cliq for about a year now and, despite repeated promises that the OS for it would be upgraded from Android v1.5 to at least v2.1 (the latest is v2.2), nothing has happened.  I heard that my mobile company would soon be offering a phone that interested me.  They even have a web page dedicated to upcoming information on this particular phone.  The page says "Sign up to stay in the loop".  So I sign up.  I don't get a confirmation e-mail, but that is ok.  Then, last week, details on the phone are announced.  The problem is that I read about it on a tech web site.  That's right, no e-mail from my phone company. Apparently, I'm not yet in the loop!  I go back to the web page to see if it has been updated. Sure enough, there is now a photo of the phone, but no other feature details!  I just don't get it.  You have potential customers that are interested in an upcoming phone. They have signed up for information and expect to be "in the loop," yet they have been ignored and, instead, the information is announced only to some reporters?  After that, I gave up waiting for the details and instead purchased a phone from another manufacturer!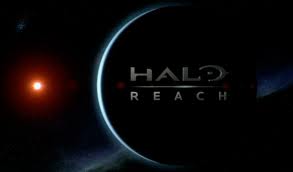 Now for the good example.  As anyone with teenage boys probably knows, the latest video game in the Halo series was released this week (on Tuesday at 12:01 am.)  I admit that my son and I are fans of the series.  I pre-ordered a copy from Amazon, as they promised to deliver it on release day.  Sure enough, it showed up on Tuesday, as promised.  This is exactly what I expected, as previous pre-orders of popular items (such as the Harry Potter books or more recently "Mockingjay" of the Hunger Games book series) also showed up on release day.
Coordinating shipping so that everyone gets their book or game on release day is, I imagine, a whole lot more complicated than sending an e-mail to announce a new phone!  My cell phone company wasted a marketing opportunity and, while their goof did not cost me anything and I still use their service, I do feel that they tarnished their reputation and will think twice before signing up for any of their promotions.
Now, most merchants do not have the size and resources of Amazon or a phone company.  That being said, whatever you promote and announce, you should deliver.  And, because you are a small business, you can deliver that "personal touch" that larger companies cannot.  A recent example of a business that exceeded my expectations came when I recently ordered some snorkeling equipment online for a family vacation.  The equipment came as expected, but inside was a handwritten note thanking me for the order and wishing me a wonderful snorkeling experience!  I was so impressed by this simple, yet thoughtful gesture that I had to immediately show my wife the note!
Do what you say you are going to do is good advice for all merchants.  If you can't deliver on your shipping, return, or privacy policy, don't display those promises.  It's always better to meet expectations (even if they are a little lower) and sometimes exceed them than to meet them most of the time (even if they are a little higher) but occasionally fall short.  Set your bar at the appropriate level and you and your customers will both have a positive experience.