Add Product Reviews To Your Store
There are only two things I needed to learn about user-generated Product Reviews to sell me on their importance – first,  they increase sales and second, they can increase your ranking in search engines.  We've all seen user-generated product reviews; most major sites have them.  You'll typically see a 1 to 5 star summary followed by the key reviews and/or most recent reviews.  It turns out that even negative reviews can sell a product.  If the ratio of positive to negative is fairly large, then the negative reviews tend to legitimize the positive reviews.  In some cases, the features that one reviewer did not like or need may be exactly what another shopper is looking for.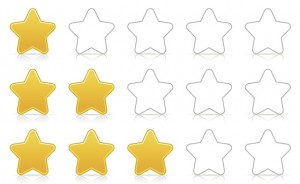 The other benefit of implementing user-generated product reviews is for SEO (Search Engine Optimization).  Search engines love fresh and unique content.  A good, user written product review is much more relevant to search engines than the same boiler plate manufacturer's description that is copied and used on every other site selling the same product.
If you are using ShopSite Pro v11 sp2 it is easy to enable Shopper Product Reviews.  Go to Merchandising, then to Product Reviews, and click the Configure button.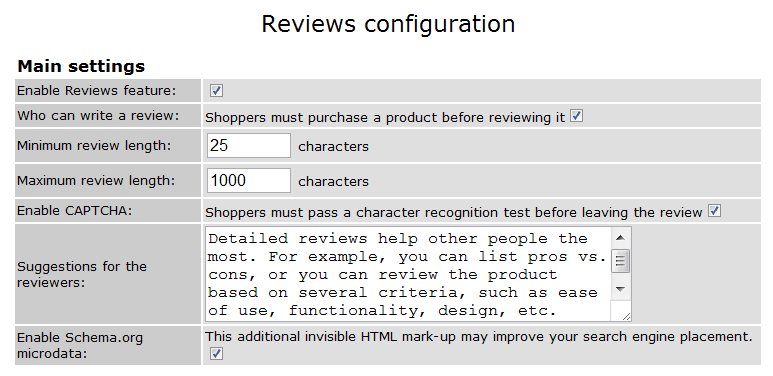 If you set the Enable Reviews checkbox, you now have product reviews on your ShopSite More Info pages (i.e. product details page.)  If you have a custom template, see How to Add Product Reviews to Your Template.
There are a number of Review settings you can tweak such as whether a shopper needs to have purchased the product before they can review it, do you (the merchant) need to approve the review before it is posted, how soon after a product is purchased should an email be sent to remind a customer to complete a review, and so forth.
Here's what a More Info page with Product Reviews enabled looks like: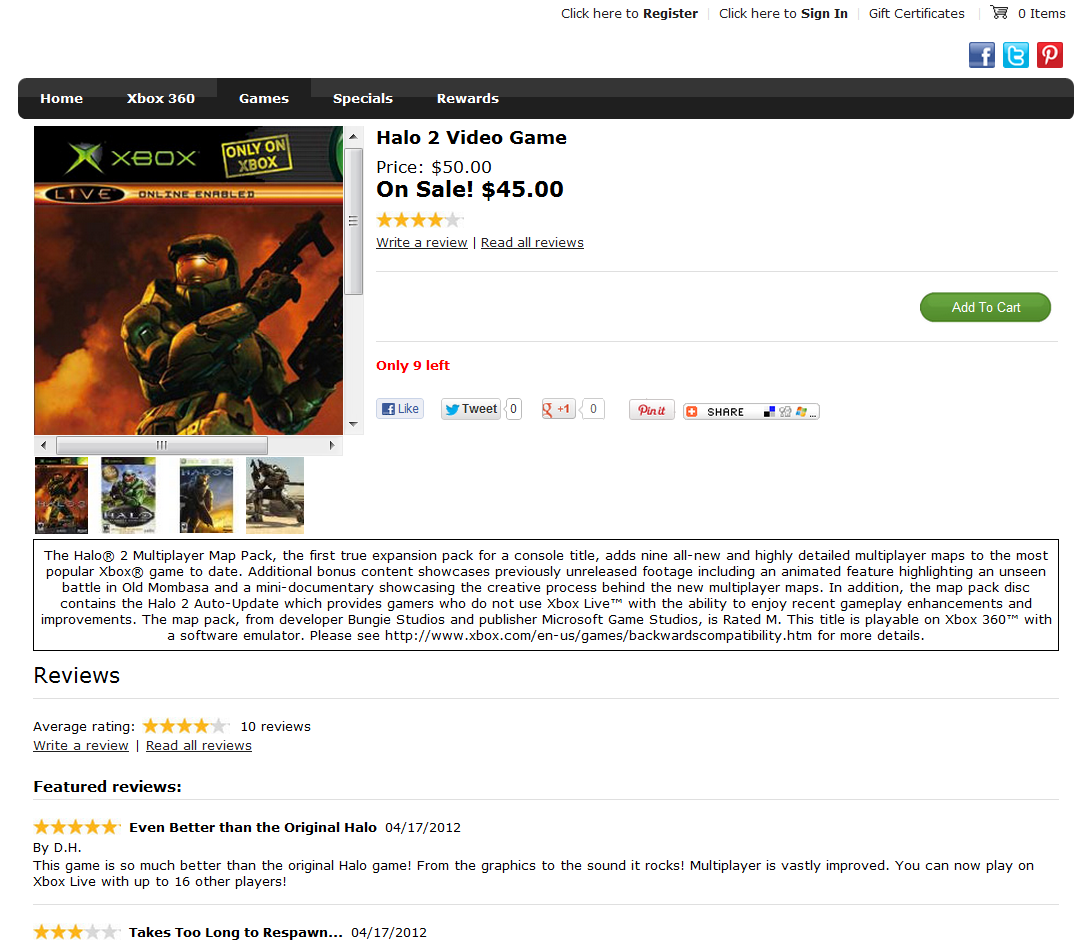 Reviews can be a powerful feature and you may even find out that your frequent customers love being able to share their opinions!