Top 5 eCommerce Posts for January
A Comprehensive Guide To Using Emojis In Email Subject Lines – Growth Hackers
Emojis are the pineapple on pizza for marketers. Some love them, some hate them, but I've never met anyone indifferent to them.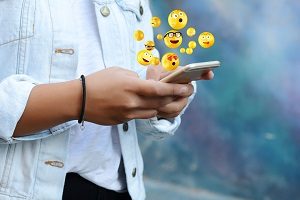 Social Media Marketing And The Importance Of Social Proof – Lean Startup Life
If you want to get real results from social media marketing, it's important to take a strategic approach. That's why we want to share four tips that can help you maximize the effectiveness of the time you put into social media
Irresistible Click Baits To Drive Traffic – InfoClutch
Are you confused about creating an attractive title for the blog? This has been a never-ending challenge for marketers around the world. With innumerable blog post and content available on the internet and other sources, readers have a short attention span.
6 Ways To Consistently Crush Your Sales Goals – Bootstrap Business
despite the hurdles, some salespeople manage to ace the profession. According to a study conducted on top 1% of salespeople found out that they earn more than the average CEO and seldom work as long.
How to Create a High-converting Sales Funnel – Growth Hackers
So many marketers talk about sales funnels but few of them understand how they really work.