Top 5 eCommerce Posts for September
3 Ways Retailers Can Win the 2020 Holiday Season – Inc.
This year, Amazon moved its annual sales holiday Prime Day from July to October 13 and 14, which will likely become the new kickoff date for the holiday shopping season.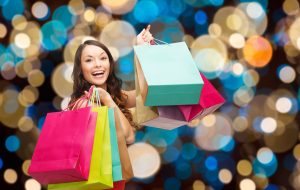 User-Generated Content: Let Your Fans Do Content Creation Work for You – Content Marketing Institute
Many brands have legions of fans and followers who are more than willing to share their ideas, take part in content initiatives, or even create content on the brands' behalf.
A 4-step Plan for Video Marketing Success – Practical Ecommerce
What follows are four steps — before you film — for successful video marketing.
10 Creative Marketing Ideas That Will Get Your Business Noticed – Bootstrap Business
Having effective marketing ideas is a big part of getting people to choose your business over the many other businesses they've seen recently.