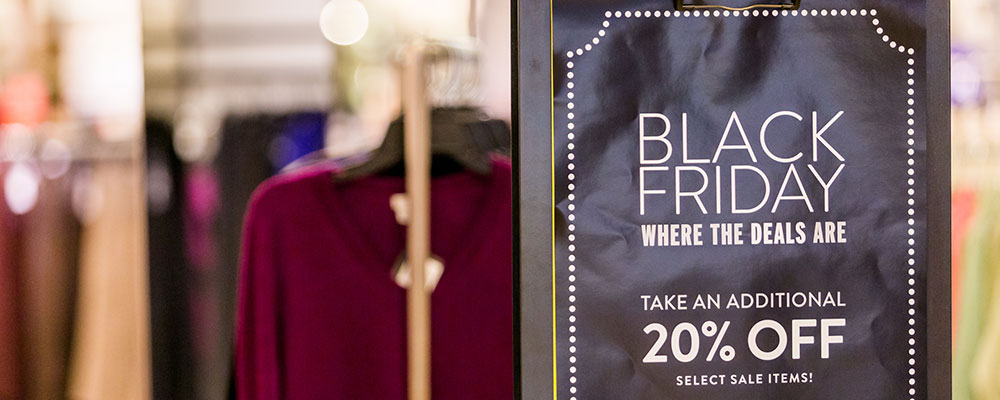 Bring on the Sales!
It's that time again. The holiday season is almost upon us! Black Friday and Cyber Monday (along with all of the craziness that entails) combine to provide shoppers a chance to buy holiday gifts for friends and loved ones.
The largest in-store spending in the United States (around 2.5 billion in revenue last year) occurs on Black Friday, while Cyber Monday takes the cake for online spending. The competition can become quite fierce. This is the time when stores really push sales.
So, how does one prepare for holiday sales? You have a couple of options.
Coupons!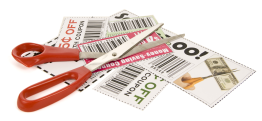 The first, and probably easiest, is to provide a coupon code that works with all of your holiday-related products. Creating a coupon is great when you want to apply the same mark down across all of a group of products, and you don't want to re-publish product pages. ShopSite Pro's coupon feature is a snap to set up.
To create a coupon, go to Merchandising > Coupons and click Add Coupon. When filling out the coupon fields, I'd recommend using a promo code. It's optional, but it allows you to create an easy-to-remember code. For example, a Cyber Monday promo code might be as simple as "cybermonday15". Keep the naming simple to remind the customer what products the coupon is good for and how much they will save.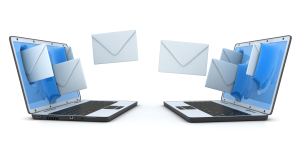 If you have an email list, be sure to send them a coupon to encourage them to shop your store during the holidays. According to Forbes, "email marketing was the channel driving most online sales on Black Friday." If you don't have an email list, consider Constant Contact (see their ad towards the bottom of this newsletter) as a great option for keeping in touch with your customers.
Sales!
The use of coupon codes can easily be overlooked by customers if they never see the code or forget to apply the code during checkout. Perhaps you want a little more granularity in the mark downs? While you can certainly create multiple coupons, it may be less of a hassle to mark the items down with a sale price using Power Edit. With Power Edit, you can select which products you want to create a sale price for, and then put a percentage in the respective field to place the selected products on sale at the same rate. Like with coupons, this is a ShopSite Pro feature.
To use Power Edit, go to Products and select all of the products you want to put on sale. Hint: Holding Ctrl (or Cmd on Mac) while clicking will allow you to select multiple products. When you have all of the products you want on sale selected, click Power Edit. Click Sale Amount from the Information list and choose whether you want to assign sale prices individually or across all of the selected products, and click Proceed. Remember that you can set the sale prices as a percentage off the product prices, just like the coupons. To match the price suggested by the previous coupon promo code, we set the On Sale Price to "15%" and click Save Changes.
Advertisement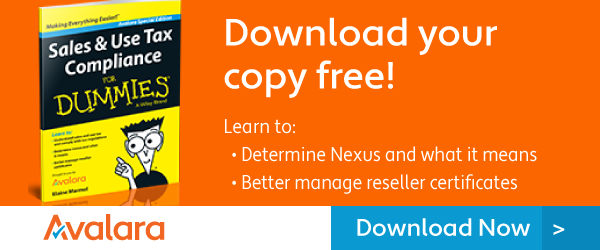 New! Sales and Use Tax Compliance for Dummies
This great new Ebook helps business owners understand the constantly changing world of sales and use tax regulation - and your responsibilities - your nexus - for collecting and remitting tax. Examine the cost of audits and penalties and learn ways to avoid them. FREE for all Shopsite Customers. Download the Ebook today!
Designer Tip
Question: How can I add copyright notifications at the bottom of web pages?
Answer: Usually they look something like "© 2005-2015 WidgetWorld. All rights reserved." While you can go through every page and make the change to the copyright date each year, it is a bit tedious, even when using software to "Find and Replace." There is a simple way to add them to your pages once and keep them updated year after year.
Start by creating a simple javascript file called "copyright.js" and place the following code in the file:
document.write("© 2015 Company Name");
Note: As shown above, you can use more than just the company name as part of the copyright notice; additional text or a date range can be put here, too. Basically, you could put any boilerplate you want replicated across many pages in a similar javascript file. That said, you'll probably want to keep the notice relatively short.
For reference, here are the most commonly used copyright and trademark symbols with their appropriate html code:
© = ©
® = ®
™ = ™
To place the copyright on your pages, use the following code in the template or HTML code where you want the copyright to appear, usually in the footer:
<script src="scripts/copyright.js" type="text/javascript" />
Each year, as you update your copyright, you only have to change the date in copyright.js for it to propagate out to all of your pages. Convenient!
The Support Queue
Question: I'm new to ShopSite and want to use Amazon Pay as my payment platform, but I can't sign up for a new Seller Central account with Amazon. What should I do?
Answer: Amazon recently changed how they will be handling payments for third-parties going forward. While those who've signed up for Seller Central accounts previously can still use those accounts with ShopSite (by selecting the Amazon Pay payment option), Amazon has ended registration for Seller Central.
Advertisement

Want wholesale products to sell online?ShopSite has integrated with Doba, the leading wholesale drop shipper in the industry. With our Certified Integration with Doba's database of over a million wholesale products, listing products and fulfilling customer orders are quick and easy. Doba connects you to hundreds of wholesale distributors, manufacturers, and craftsman who are willing to drop ship their inventory for online sellers. Sign up for your free membership to Doba today!
Merchant Tip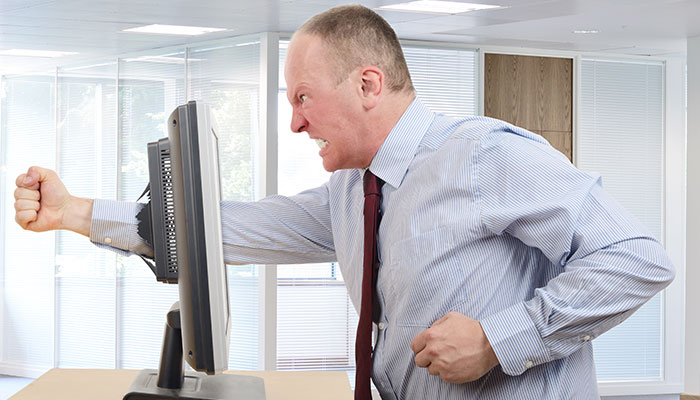 Question: Why would I want to export my store (as found under Utilities > Export Store)?
Answer: Even the best hosting solutions can't provide 100% uptime. Systems fail. Often there are backups and redundancy systems in place to mitigate the worst outcomes. ShopSite can back up the data on the server (Utilities > Database > Backup), but that won't help if something happens to the server! It's always best to be prepared.
By exporting your store, you save a local copy of the pages, products, and settings of your ShopSite store. You can then put that copy wherever you want, creating multiple backups in multiple locations for example. The idea being that you can restore your website with a minimum of fuss. With a recent store export you could even revive your store if your current server crashes and your on-site backups were bad or corrupted. Can you imagine recreating your store from scratch? What a nightmare!
So to avoid that nightmare, export your store!
Industry Articles
Viewing your Customer's Cart from a Contact Form
"Customers don't always provide enough details to answer their question on the first attempt, so wouldn't it be great to see what they have in their shopping cart?"
The Art of Email Sign-Up - 18 Dos and Don'ts
"According to Marketing Sherpa, email is consumers' preferred method of communication with business, eclipsing social media. Research by Econsultancy cites 20% of sales can be attributed to the email channel, and McKinsey found email is once, twice, forty-times as effective as Facebook or Twitter."
Advertisement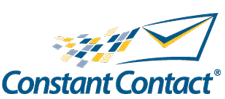 Create and send professional e-mail newsletters, promotions, announcements, and more with Constant Contact®
Build and manage your e-mail list
Customize our professional templates or add your own
View results - including who clicked
Try it free for 60 days and see for yourself!
Recent ShopSite Blog Articles
The following articles were recently added to the ShopSite Blog:
New ShopSite Release - v12 service pack 2
"We've put out a new release - v12 sp2 (service pack 2), featuring New Product Search, Pop-up Add to Cart, and more!"
Abandoned Carts - Just like Eating at a Diner
"Imagine that over half of the people that enter your diner sit down, peruse the menu, express interest in some of the items, then get up and leave before placing their order! What would you do? Would you just shrug your shoulders and think "you win some, you lose some?" Of course not! You'd want to talk to those potential customers and see if they had any concerns, what it would take for them to place an order, and perhaps point out a deal or the special to them."
Should I Care About Facebook Open Graph Tags?
"Recently we had a merchant that was very concerned about adding Facebook Open Graph meta tags to their web pages in order to improve Search Engine Optimization (SEO.) If someone shared to Facebook a product from their site, it could improve how it appeared in Facebook. Fortunately, ShopSite's newer themes include the relevant tags for product/more info pages."
When To Not Use Responsive Design for Mobile
"Responsive Design is all the rage and in many cases it is the best way to support all the different sized devices out there from smartphones to iPads to Laptop computers. With a responsive designed website what the visitor sees will automatically be resized and the images, navigation, features will be modified based upon the screen dimensions. Sounds perfect, doesn't it?"
Recent Knowledgebase Articles
The following articles were recently added to the ShopSite Knowledgebase:
Current Version of ShopSite
Version 12 sp2 on Linux; Version 12 sp1 r4 on FreeBSD, and Windows (2003 and 2008 (32-bit))
To upgrade your ShopSite store, contact your authorized ShopSite reseller hosting partner.